Michael Coleman
(702)591-9031
NDR2022@currently.com
RE: Show Band Guitarist
Dear Hiring Manager,
I am an experienced Show Band Guitarist seeking an opportunity at your company. I have a strong track record and am looking forward to bringing my skills and abilities to the team.
In my Show Band Guitarist position with Musicole w/Michael C., I handled tasks very similar to what you outlined in your job ad. With my ability to learn, I know I can quickly close any knowledge gaps to become an asset to your team.

I have effective communication skills and the motivation to take on challenging work. I'm also skilled at touring, coordinating performances and directing performances. I am confident that I have the drive, knowledge and experience you need.
I have been out of the field for a time due to some unexpected medical issues. Everything has been taken care of and I am ready to get back into the workforce. I would be open to elaborating more if you have further questions!
Please take a look at my enclosed resume for more details about my work experience and qualifications. I'd really like to speak with you more about the position, and I look forward to hearing from you soon.
Sincerely,
Michael Coleman
Introduction:
Michael Coleman is definitely great music and entertainment for all to enjoy. These multi-talented musicians and vocalist are highly polished and professional. They keep their audiences absorbed in their stage performances.
The Band was formed in 1989. Through the years have gone through many changes. Establishing our place in the industry has meant reaching for commercial success through many musical genres. Our musical influences range from the strength of Parliament/Funkadelic to the smooth sounds of Earth,Wind & Fire. Many have said that our music reminds them of the legendary Kool & The Gang.
Michael Coleman is a well-polished, high-energy show whose audiences have been very well entertained by the group's wide variety of musical genres. Michael Coleman has been working hard putting together a show band with the same concept of a Broadway play. Where you never here one style of music, and our live shows are for all ages to see. Anyone from 25 to 75 can enjoy a Musicole performance. There tributes to George Benson, Kool & The Gang, the late Louie Armstrong, Sam Cooke, are exceptional.
Musicole w/Michael C.:
This is Michael's normal touring ensemble. It consists of an assortment of multi-talented musicians and vocalist who are all featured throughout the show. The music is quite diverse, crossing a broad musical palette from Instrumental Jazz and Latin styles, to Vocally Romantic R&B ballads and fiery Old school Funk. Travel arrangements include a three (3) man crew.
With Orchestra:
Michael has performed with the big band to rave reviews. These engagements allow promoters the unique opportunity to unite a symphony orchestra with Michael and a Five (5) piece jazz Rhythm section. For an even more special evening, after intermission Michael can perform music from his "pop" repertoire, orchestrated especially for small jazz group with Orchestra; or play a set of acoustic jazz with the Rhythm section. Travel arrangements include (8) persons.
The Michael Coleman Quartet:
For an intimate evening of small band grooves, conversation and inspired improvisation. Travel arrangements to include a two (2) man crew for a total of (7) persons.
Together these multi-talented musicians and vocalist have come together for the sole purpose of bringing the world the best entertainment they have to offer.
Warmest Regards, Michael Coleman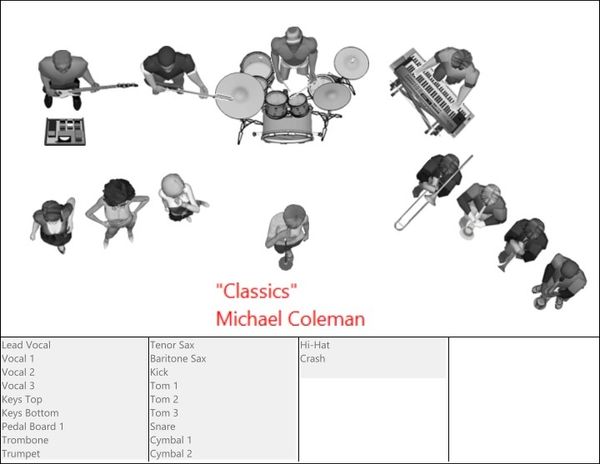 June 22 Harrah's Lake Tahoe, NV.
June 25 San Raphel Park Reno, NV.
July 20 Harrah's Lake Tahoe, NV.
August 3-6 Atlantis Casino Reno, NV.
August 18 Harrah's Lake Tahoe, NV.
September 16-17 Topaz Lodge Topaz Lake, NV.
You are visitor number: 16547